The Greater Hot Springs Chamber of Commerce is an active leadership organization empowered by its membership to effect economic growth and community development while preserving the area's high quality of life.
The Chamber helps to create a stronger, more dynamic, and prosperous business community. As a member, your business enjoys a competitive edge with leadership opportunities, connections to business leaders, and business-building initiatives. The Chamber works to create a climate of growth and success in which all Hot Springs companies – regardless of size or industry – can prosper.
Help us raise money to present Garland County high school seniors with scholarships while networking and relaxing on the golf course during the Chamber Scholarship Scramble.
Make plans to come and network with your elected officials. This member-only event is designed to show appreciation for our elected officials and public servants. It is also a way to connect and build relationships with them.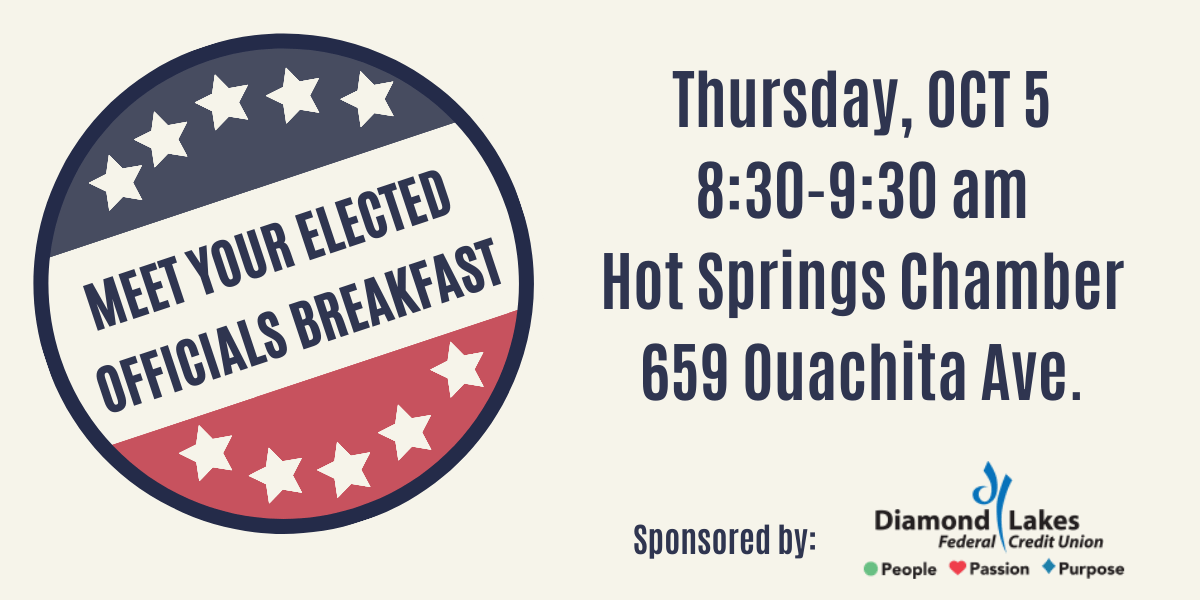 Business After Hours is a laid-back and fun networking event held once a month. Make plans to attend for wonderful food and drinks while enjoying great conversation and making business connections. BAH is only $5 and is open to everyone.