Welcome to America's First Resort.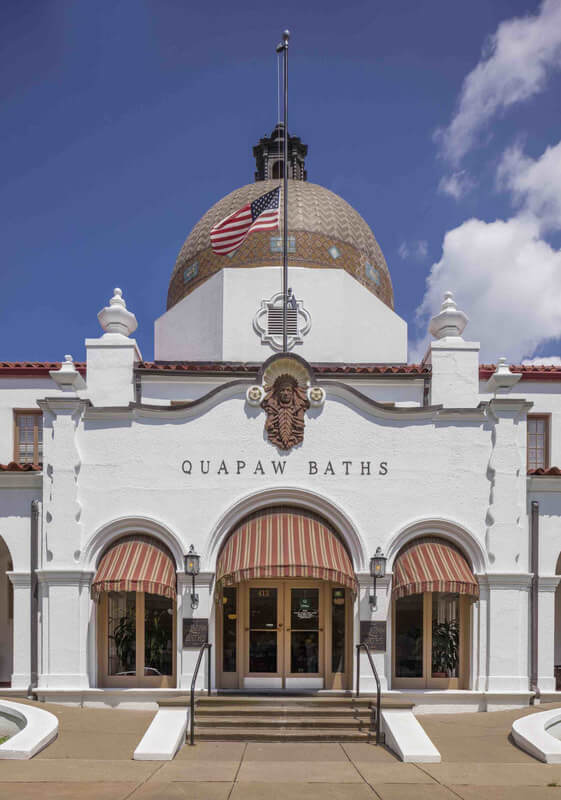 No one can be sure when the first visitors came to Hot Springs.
Native American tribes called the area the "Valley of the Vapors," and used the geothermal mineral waters to relax and unwind. French and Spanish explorers soon uncovered the miraculous springs as well. In 1832, President Andrew Jackson designated the area the first federally protected land in the United States.
At the turn of the 20th century, Hot Springs experienced its first major growth period. Victorian bath houses, hailed as spots for healing and rejuvenation, attracted visitors ranging from baseball legend Babe Ruth to the notorious Al Capone.
Today, travelers come to Hot Springs to enjoy both the waters and the town built around them. From racing season at Oaklawn Racing and Gaming starting in January, to spring break with the World's Shortest St. Patrick's Day Parade, summers on one of our three lakes, top-notch festivals and events in the fall, and award-winning attractions including Mid-America Science Museum and Garvan Woodland Gardens available year-round -- there's never a bad time to visit the "Spa City."
True to it's name, nature's geological wonders are a key feature ​ of this picture-perfect town."
- TRIPADVISOR, TOP FIVE U.S. TRAVEL DESTINATIONS FOR 2010
This is just the beginning
Ready to plan your trip to Hot Springs?
There's a site for that.